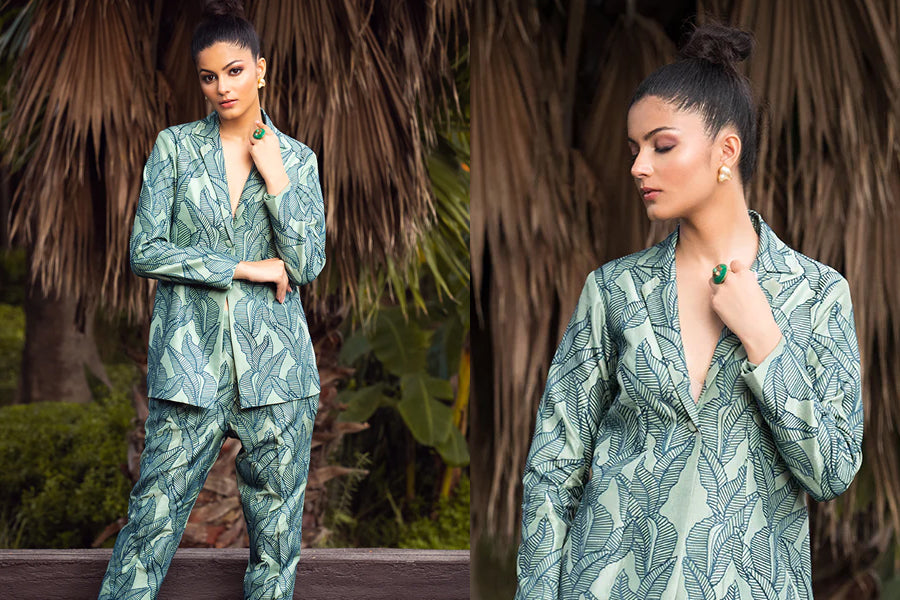 It's 2023 - Consumers hold the power to demand change, and it is this demand that is leading to the conception and growth of sustainable brands; ones that are determined to fulfill their goal while making a positive impact on the planet. Over the years, the fast-paced nature of fashion has been a significant concern, however, this is slowly but surely changing as brands are offering high-quality, timeless, and eco-friendly clothing items that are designed to last a long time and have a minimal impact on the environment.
From simplistic sustainable fashion staples to sustainable luxury clothing, times have changed. Sustainable fashion has become a means to express personal style while supporting sustainable practices and promoting social responsibility. By making conscious fashion choices, investing in sustainable luxury fashion, and being true to the larger picture, one can create a positive impact on the environment, the people, and the purpose. 
How To Build A Sustainable Luxury Wardrobe
A sustainable luxury wardrobe prioritizes quality over quantity. It is never about having more, but making more out of what is already available and making a positive impact. The concern that most women have a wardrobe full of clothes yet nothing to wear is a problem statement that a sustainable wardrobe aims to solve.
The aim is to curate environmentally friendly, timeless, and versatile pieces that can complement each other and make for a plethora of options with a fair share of permutations and combinations.
Here are a few staples to invest in if you are looking to build your very own sustainable luxury wardrobe
Monochrome Basics
You can never go wrong with black and white and it is a universal rule approved by fashionistas across the decades. A pair of monochrome basics can equip you with a blank canvas to play around with and style to your heart's content. The classic hues combined with their timeless appeal act as fodder for your creativity but also as a foundation for your luxury wardrobe. When investing in your monochrome basics, ensure that the pieces are versatile enough to be teamed with at least 3 other staples in your wardrobe to create a multitude of looks over time.
Our personal favorite is this green co-ord set that acts as a whole outfit in itself but can also double up to make at least 3 unique outfits on its own. Team the blouse with a princess skirt, pair the pants with a green shirt or throw an overcoat over the co-ord set and get your glam on; the possibilities are endless.
Another one of our favorite staples is this Unique co-ord set that doubles up to bring you a variety of looks. Team the pants with a white blouse or a white kurta; or pair the blazer with plain white denims or throw it over a saree for that indo-western oomph.
Overcoats and Capes
Another way to expand your sustainable luxury wardrobe is by adding statement jackets and capes that can instantly stylize your basic looks and take them a notch higher. Kashmiri capes are known for their captivating beauty and timeless designs. The fact that it takes many artisans over a period of several days to produce a single jacket should tell you how intricate the work on these staples is and the kind of value they can add to your attire.
We absolutely love how this black cape adds to the oomph of any outfits with its in built elegance and classic details. The modern cape teams well with almost every possible outfit lending a dose of glam and sophistication. The light pashmina material ensures that you can easily sport this on a summer evening to showcase an elegant side of yourself.
For more sustainable luxury wardrobe staples, visit
www.luxuriesofkashmir.com
.