"Art is not what you see, but what you make others see"
EDGAR DEGAS
The best things in the world take good time and effort. Our designers and artisans spend painstaking effort and long hours to design, craft, and create the smallest detail. It is this finesse of the craftsmanship that makes Luxuries of Kashmir collections so distinctive.
THE PROCESS
A thing of beauty, for your joy forever
Purely handcrafted with love, every LOK creation is heartfelt and unique. Each piece of garment is a testament to the sheer brilliance and genius of the ethnic art and the artisans, driven by their zest to shape design dreams into iconic styles.

DISCOVER HOW IT'S MADE


THE DESIGN
With a team of around 20 artisans across Jammu, Aarti Chowdhary leads the creation process.
It starts with the design. Aarti gathers her ideas, inspiration, and imagination to come up with the design, cut, style of the garment, and the motifs that fit best. Then she chooses from rich fabrics like Chanderi silk, georgette, organza, raw silk, dupion silk, Bangalore silk, pashmina, etc. for the garment. This is then followed by finalizing the style of embroidery that will suit the fabric.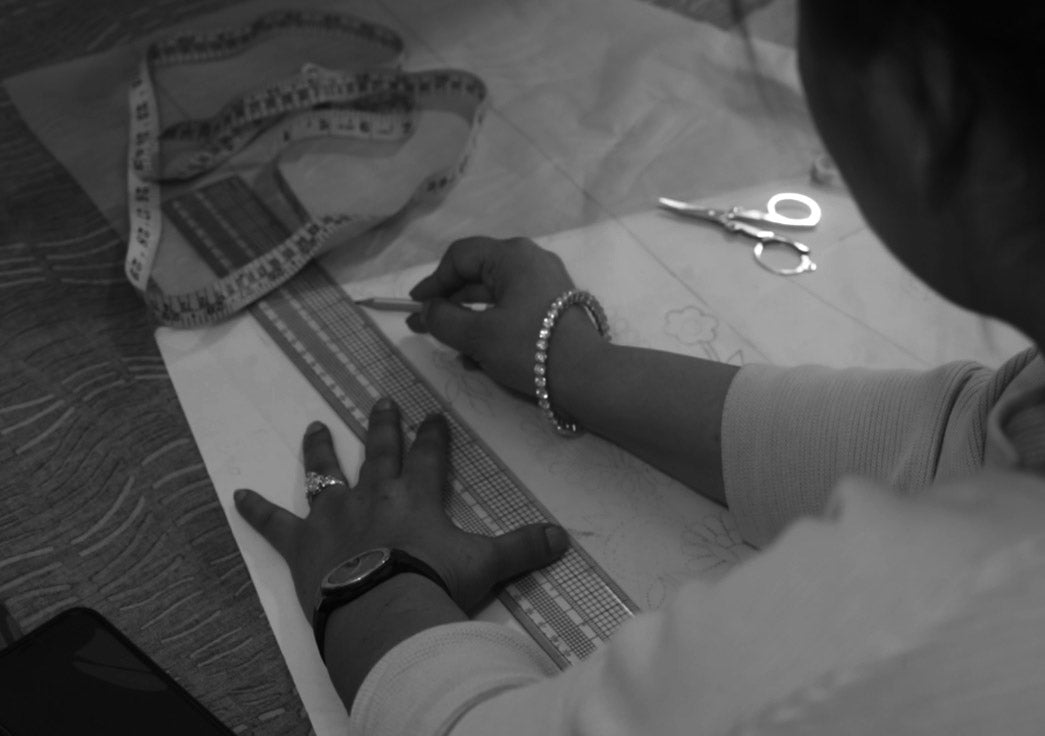 The designing process starts with tracing it out on a tracing paper and then placing it on the chosen fabric. Small holes are punched on the outline of the paper motif and then a liquid marker is used to transfer the design on the fabric. This process is called Khakha. Next, the fabric with the design outline is mounted on a wooden frame to keep it sturdy during the embroidery process.
Artisans start detailing the motif with silken threads, using needles or crewels. Various stitches and trimmings, metallic threads, beads, and sequins are used to further ornament the design on the base fabric. Because each design is one-of-a-kind, they all take different amounts of time to complete. While some designs are completed in a week, others take up to 60 days.
Finally, the arduous and complex process leads to a timeless, elegant, and stunning garment that you could wear for years to come.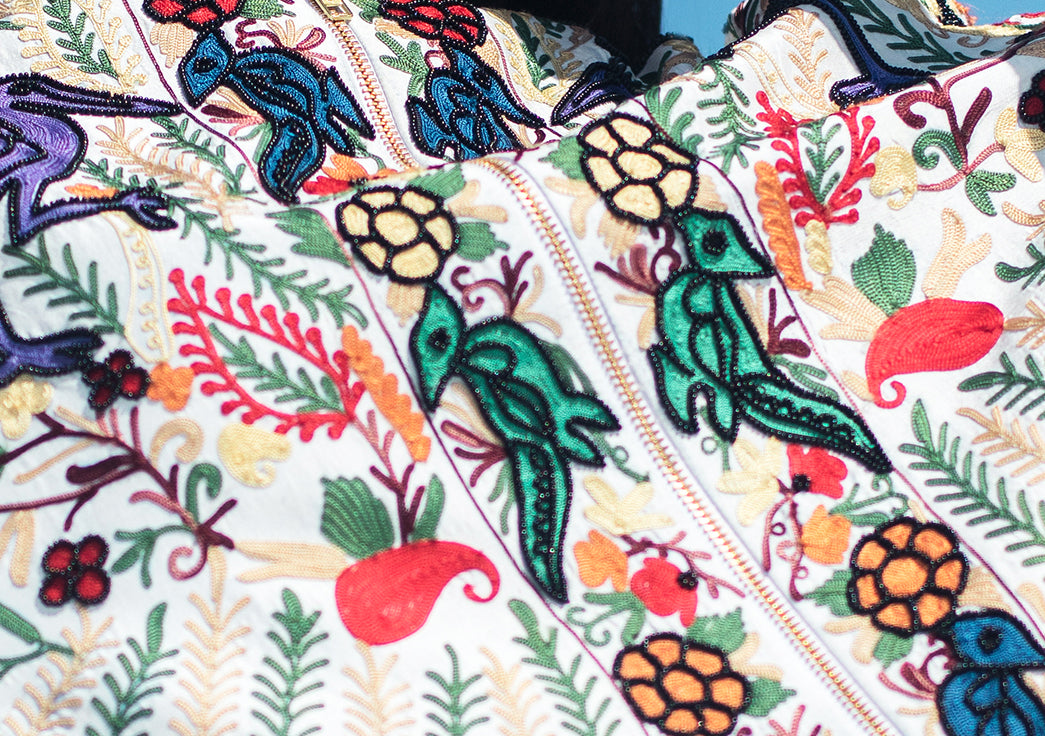 VIBRANT MOTIFS
Nature-inspired, gorgeous motifs in bright color tones that spark joy and positivity, and connect with you.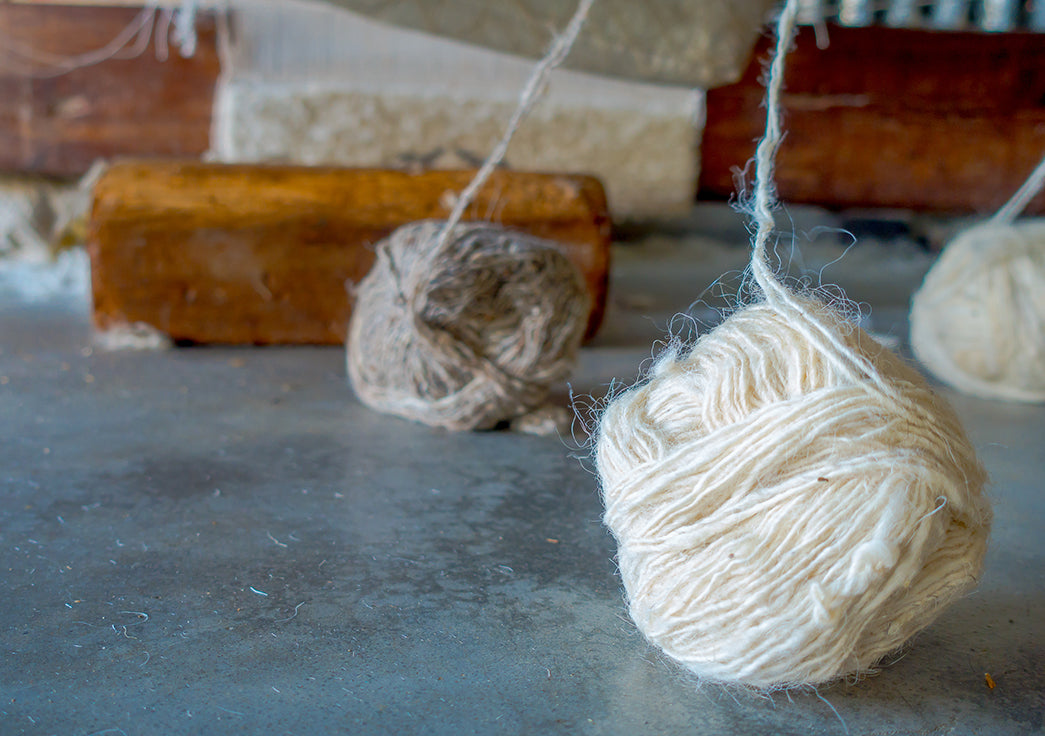 PLUSH FABRICS
Responsibly and ethically sourced, plush fabrics that are visually pleasing but comfortable on your body, and sustainable enough to wear for a long time.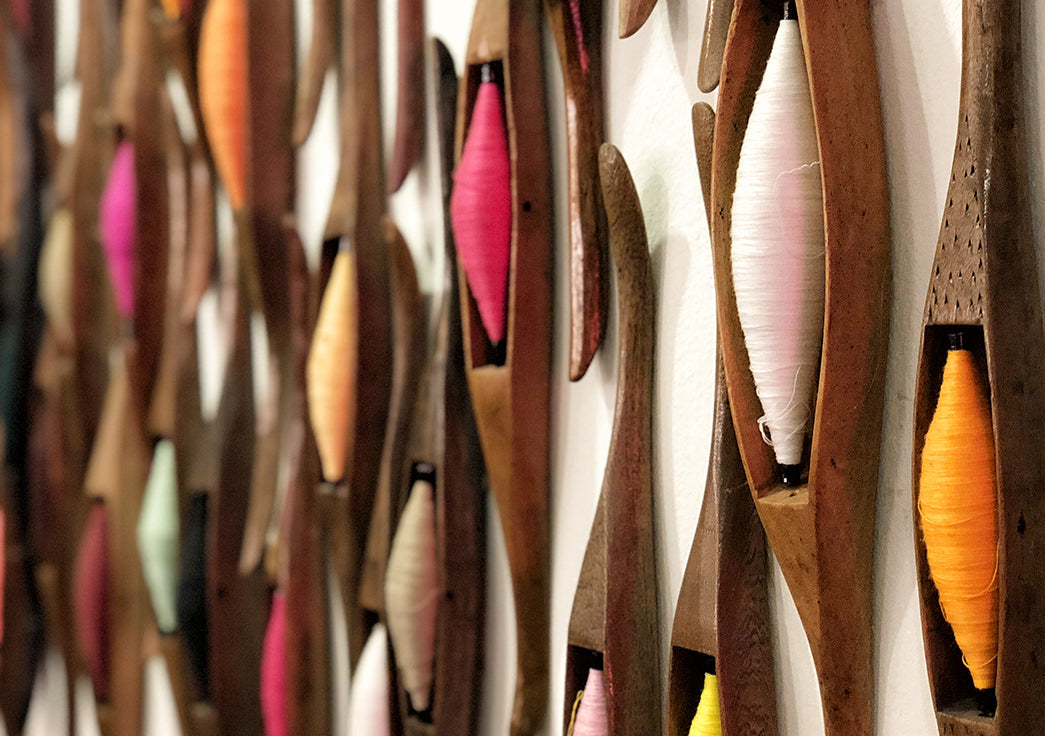 ORIGINAL TECHNIQUES
Simple, age-old hand embroidery techniques using needles, crewels, and thimbles, to weave lively designs.