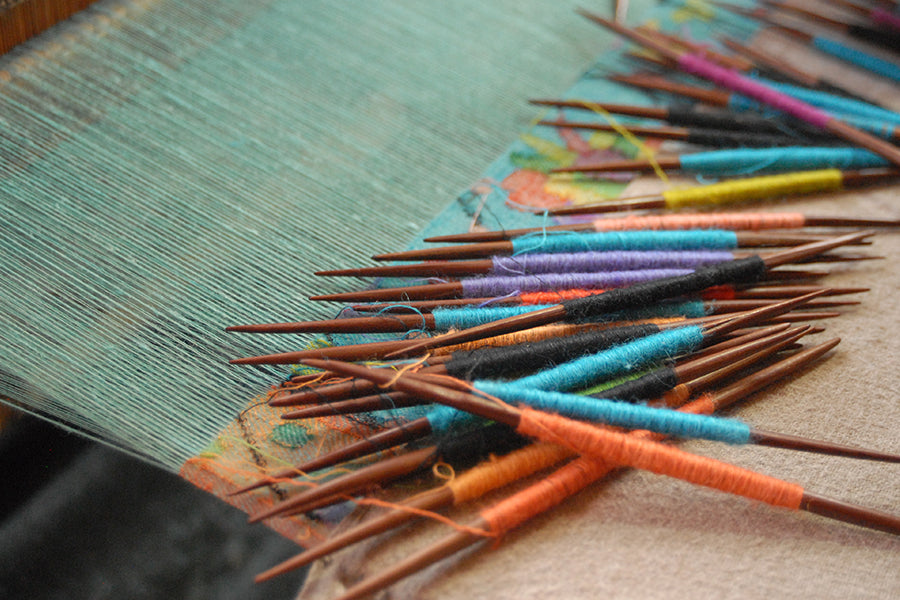 The concept of slow fashion or sustainable fashion is slowly but steadily becoming popular among consumers who want to make mindful choices. In a nutshell, slow fashion refers to the process of manufacturing garments in a socially responsible manner. It aims to make a positive environmental and planetary impact, one garment at a time. As a brand that combines slow fashion with traditional Kashmiri handicraft embroidery, we can vouch for the large impact, slow fashion can make
Slow fashion is all about creating a movement that benefits people and the planet
The past decade has seen a wave of slow fashion sweep through the fashion industry. Brands and consumers are rejecting fast fashion and switching to a more sustainable approach in creating better quality garments that last longer, and are in line with values of fair treatment to people and the planet.
Here are a few pieces you can consider when building a summer capsule collection.
SLOW FASHION VS FAST FASHION
Slow fashion encourages one to buy fewer garments, less often while ensuring the process is as eco-friendly as possible. Fast fashion on the other hand thrives on quick trend cycles and cheaper clothing. The impact that slow fashion has is manifold. Firstly, the garments made are of superior quality and can last you years as opposed to fast fashion staples that die out quickly.
The conscious consumer of today invests in higher quality pieces that are produced from sustainable processes, deploy skilled artisans, and use ethically sourced material.
REASONS TO CHOOSE SLOW FASHION 
HIGH QUALITY
Slow fashion is often looked up to as a heavy investment. The usage of high-quality material ensures superior quality output. More than often, ethically sourced fabrics like pure cotton, organza, and silk are used as a base material. Not only do these fabrics sit well with the whole idea of building a more eco-friendly, natural garment, but offer high quality so the garment is superiorly comfortable and stands the test of time for years to come.
SUPPORTS TALENT
Skilled craftsmanship is valued in slow fashion. We use the Kashmiri handicraft, an art form that carries the timeless legacy of the valleys. Experienced artisans use their skills to encapsulate beautiful artwork with colorful silken threads on a delicate piece of fabric.
REUSABLE
Garments can easily be used to create a timeless capsule wardrobe that will last years, stay on par with changing times as well as save up on the landfills that unlimited clothing causes over the years.
MADE TO ORDER
Fast fashion fills up store racks, but that also means that a lot of these pieces will never find a home. Slow fashion ensures that every garment ordered is made to order, thereby fulfilling the need for a garment on request.
TIMELESS
The appeal of a sustainable fashion staple is unmatched. Every piece is constructed to offer a timeless grace to your wardrobe. The garment is relevant, well-put together and a classic at any given point in time.
Slow fashion creates timeless pieces instead of trendy pieces, ones that stand the test of time and leave a positive impact on the planet.