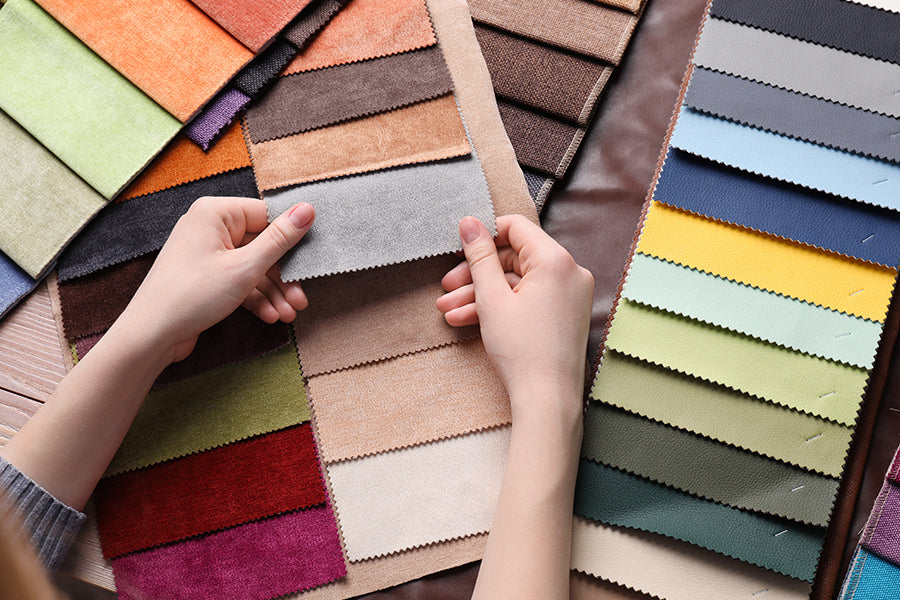 As summer approaches, it's time to revamp your wardrobe and stock up on fabrics that exude elegance, comfort, and luxury. With temperatures soaring, it's important to choose fabrics that allow you to breathe, while also making a fashion statement. A sustainable luxury wardrobe is the need of the hour, and we've got you covered with the best summer fabrics for the season.
LINEN
Linen is a perfect summer staple for its light, breathable, and moisture-wicking properties. Made from flax fiber, this natural fabric allows effortless air circulation to keep you cool and comfortable in hot and humid weather. Linen is also known for its high moisture-wicking capacity, which easily absorbs up to 20% of its weight in moisture. Whether you want to dress up or dress down, linen is a versatile fabric that can make an excellent style statement. It can be worn as is or styled with other garments to create a more structured look.
COTTON
Cotton is a summer essential that has stood the test of time. This lightweight, breathable fabric is known for its easy, breezy nature, and comes in a variety of styles to suit your needs. Cambric cotton and modal cotton are the two most commonly preferred types of summer cotton. Cambric is a plain-woven cotton fabric that is breathable and flaunts a slightly crisp texture, making it perfect for more structured garments like shirts, dresses, and skirts. Modal cotton, on the other hand, is an amalgamation of pure cotton and modal fibers made from beech trees. Modal cotton is soft, breathable, and moisture-wicking, which keeps you cool and dry. The fabric is perfect for casual wear, and can also be dressed up for a more formal look.
SILK
Silk has been synonymous with luxury and elegance for centuries, and it's easy to see why. Known for its softness and lustrous sheen, silk makes for the ideal summer staple given its lightweight, breathable, and highly absorbent nature. Silk allows air to circulate around the body, which helps to regulate temperature. It also has moisture-wicking properties, absorbing sweat and moisture from the skin and evaporating it into the air. Silk makes for a luxurious addition to your summer wardrobe and is worth investing in for its versatility and timeless appeal.
ORGANZA
Organza is a lightweight and sheer fabric that radiates class and sophistication, making it a perfect choice for summer. It allows air to circulate, making it breathable and comfortable in hot weather. Organza is a versatile fabric that adds a touch of elegance to any summer wardrobe. With its delicate and feminine touch, it can enhance any outfit with its soft, flowing texture and subtle sheen. Organza can be styled in a myriad of ways, from dresses to skirts, and can be used for both formal and casual occasions.
Summer is the time to embrace luxury and comfort with fabrics that allow you to breathe and make a fashion statement. From versatile linen to classic cotton, and luxurious silk to the sophisticated organza, there are plenty of fabrics to choose from for your summer wardrobe. So, invest in these fabrics and enjoy a sustainable luxury wardrobe that will keep you stylish and comfortable for years to come.