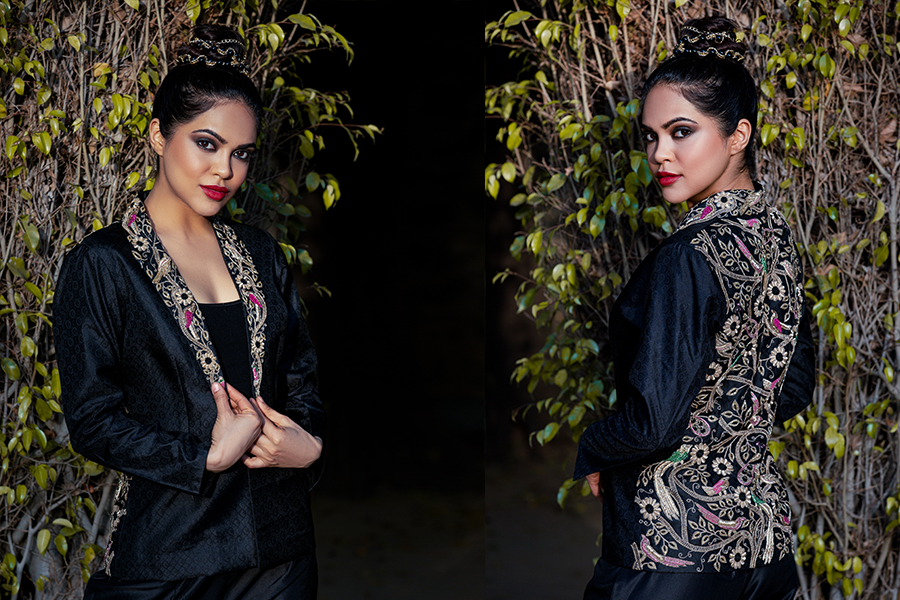 The growing fad for insta-ready looks and fast fashion is impacting the ecosystem. Fast fashion is responsible for about 10 percent of global carbon emissions and 20 percent of wastewater annually. In addition to quickly depleting the earth of its resources, these clothes also account for landfills due to the swift consumption patterns. These clothes mostly use polyester and fabrics spun from plastic-like thread to create looks that replicate high-end brands but at a much cheaper cost, fueling mindless consumption.
Clothes are personal; they should spark joy and a sense of responsibility.
The modern-day consumer is slowly retracting from fast fashion and moving towards sustainable fashion. Gen Z and millennials are leading sustainable consumption with unlimited access to the digital world and spending power. The preference for environmentally and socially conscious brands has spiked in the last few years. According to "The State of Consumer Spending: Gen Z Shoppers Demand Sustainable Retail" report, 62% of Gen Z and millennials alike preferred sustainable brands to fast fashion brands.
 Slow or sustainable fashion is when the brand chooses ethical practices to contribute to the planet. Instead of depleting precious resources like water and adding to landfills, slow fashion uses mindful practices to create a positive impact - on consumers and the planet.
BENEFITS OF SLOW FASHION
Ethically sourced fabrics and materials: Mindfully crafted fabrics that are good for the skin, good for the planet, and spark a sense of joy. From luxurious silks to comfortable cotton, each piece of the garment features fabrics that hold a story.
Lasts long: Sustainable fashion never goes out of style. Since these clothes do not follow fads and fast-dying trends, they can outlast your wardrobe and even pass on as an heirloom.
Furthers authenticity and transparency: Sustainable clothing is based on the principles of authenticity and transparency working towards a bigger cause.
Great for the planet: Unlike fabrics used in fast fashion that are spun from plastic threads and break down into microplastics that go into soil and water, ultimately entering the food chain, slow fashion uses environmentally-friendly fabrics. 
Creates opportunities: Apart from the positive environmental impact, slow fashion also aims at creating avenues to offer better opportunities to people - artisans, tailors, and more.
No dead inventory: Instead of creating bulk batches of clothing based on rapid trend cycles, slow fashion aims at creating products based on demand. A limited supply of products ensures that the racks are not filled with inventory sitting along for months, but every consumer gets fresh inventory.
Luxuries of Kashmir is a brand born out of a passion for sustainable fashion and supporting Kashmiri heritage. A sustainable luxury brand that taps into the roots of Kashmir and believes in utilizing responsibly sourced fabrics, authentic art forms from the valley, and skilled craftsmanship.
Handcrafted with love and the skilled craftsmanship of seasoned hands, every Luxuries of Kashmir creation is heartfelt, a testament to the sheer brilliance and genius of the ethnic art and the Kashmiri artisans, driven by a zest to shape design dreams into iconic styles.
The best things in the world take time and effort. Our designers and artisans spend painstaking effort and long hours to craft and create the smallest detail. This finesse of craftsmanship makes Luxuries of Kashmir collections distinctive.
Discover slow fashion and the magic of Kashmiri heritage come together in clothing that speaks for themselves. Luxuries of Kashmir crafts unique, artisanal pieces of clothing that impact your style quotient and the environment. Explore our collections at here