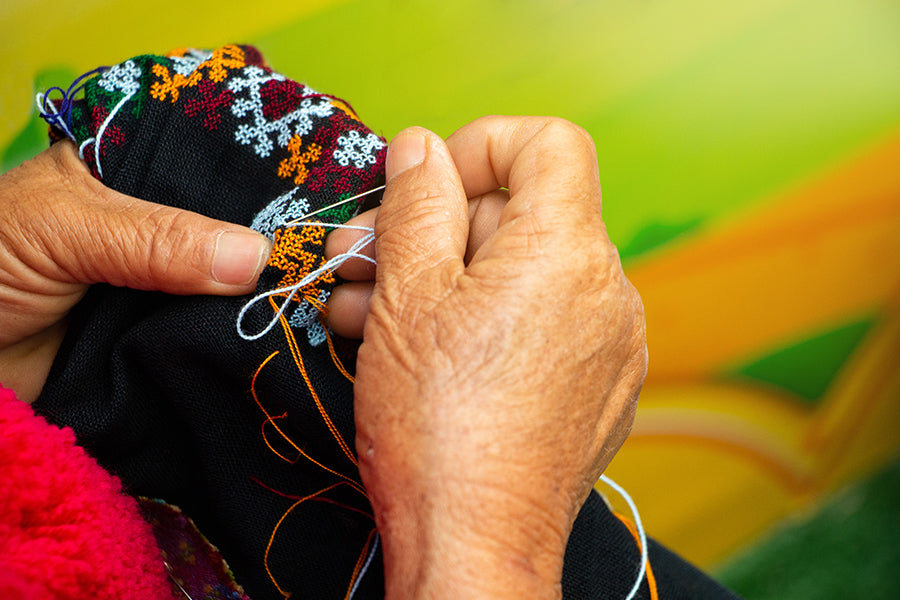 Kashmiri prêt wear has become increasingly popular recently. Known for its rich cultural heritage, including exquisite hand embroidery, lush silhouettes, and intricate designs, Kashmiri fashion is the epitome of elegance preferred by women across the globe. From runways to trousseaus, these staples are coveted pieces that hold great value. Kashmiri prêt wear has proved its mettle as a great style investment, ticking all the right boxes
The word "Prêt" comes from the French phrase "prêt-à-porter," translating to "ready to wear." Prêt wear is often associated with high-end luxury fashion largely based on the principles of sustainable and ethical fashion.
The history of prêt wears dates all the way back to the early 20th century when individuals were either making their own clothes at home or going to a local tailor for bespoke pieces. The first known ready-to-wear collection was introduced by the renowned French designer Paul Poiret in the year 1908. The collection featured elegant dresses that were loose-fitting and comfortable, a stark difference from the usual restrictive and uncomfortable clothing of the time. His designs garnered instant success and ushered in a new era of fashion, the one we live in today.
As the world embraces Kashmiri fashion with open arms, Kashmiri prêt wear is becoming a hot favorite given the many advantages that come with it. It is unique and fashionable and comes with a plethora of styles and designs to choose from. This means one can find elegant pieces of clothing that make them feel confident and beautiful.
We are excited to announce that we are coming up with a prêt line complete with the beauty of fine artisanship, luxe fabrics, and handcrafting that reflects the beauty of the valley. Keep an eye out for our new prêt line and prepare to bedazzle; but while the collection unveils, here's what you can expect from our upcoming prêt line - A mesmerizing fusion of Kashmiri artisanship, embroidery, luxe fabrics, and fine tailoring. Each garment is designed to perfection, inspired by the rich cultural heritage of Kashmir and the timeless elegance of high fashion.
Our team has painstakingly handpicked the finest fabrics, from sumptuously soft cotton to flowy chiffons, and combined them with the delicate artisanship native to the valley. The collection features unique embroidered elements strategically placed on the garment giving it a rather voguish appeal. Crafted with the utmost care and attention to detail, ensuring that every stitch is perfect and every embellishment is flawless.
Get ready to indulge in the ultimate luxury prêt wear experience. Stay tuned for our upcoming collection and get ready to elevate your wardrobe to new heights of elegance and sophistication.