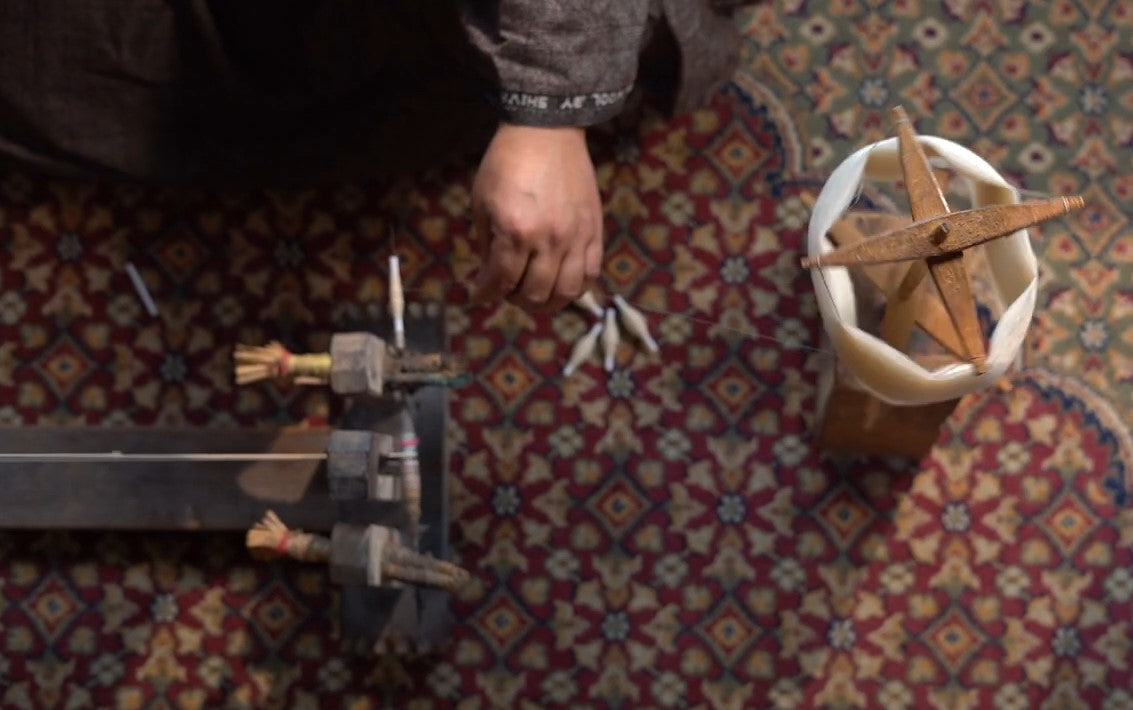 Summer is here, which means it is a great time to enjoy the colors in the air, the warm summer breeze and update your wardrobe with some delightful styles ladened with bright summer hues. We're talking fresh colors, dainty flowers, bold motifs, and breezy fabrics, the things that make summer dreams and the perfect additions to your closet this season.
Weaving magic with thread and needle on fine fabrics of chanderi and organza, this year brings back the Kashmiri embroidery in all its glory to make a triumphant summer debut. Kashmiri embroidery is a fine amalgamation of skill, patience, and accuracy being imprinted on beautiful fabrics. The renowned art is known to captivate hearts with its intricacy and fine attention to detail and over the years has become a must-have in bridal trousseaus. Tilla Dozi or Tilla embroidery is a renowned form of Kashmiri embroidery that is executed by hand and takes about 2 months to complete. Using fine threads of gold and silver tones, the embroidery imitates elements of nature in all its glory
The Kashmiri embroidery makes a stunning comeback bringing with it the magic of summer in vibrant tones and bold motifs using the authentic technique.
INSPIRATION
With a whiff of freshness in the air, it is the perfect time to flaunt spring-summer elements in your everyday ensembles. Inspired by nature and all things bright and beautiful, the picks for this season feature butterflies, floral blooms, bright botanicals, and intricate laces. The collection is an ode to femininity in its most graceful form with pieces that are delicate and downright beautiful. Each piece is crafted in a unique fashion bringing together wispy fabrics, intricate Kashmiri embroidery, and details that mesmerize.
CRAFTSMANSHIP
Flowy fabrics are festooned with delightful Kashmiri handicraft embroidery executed by the most skilled hands the valley has seen. We are talking authentic Kashmiri aari, tilla embroidery, dabka, and cutwork delicately laid on summery fabrics in the most mindful manner. The embroidery depicts the beauty of summer with real-life elements like florals in bloom, butterflies and bees that bring with them summer cheer, and of course vivid amalgamations of colors from the valley.
FABRICS
Summer is a season for all things breezy and light, and so, this collection features delightful fabrics that act as a canvas for artisans to work their magic on. Dreamy organzas, rich chanderi, and vivid velvets make for the perfect picks to flaunt this bright summer season. The subtle pastel tones and flowy silhouettes together bring magic to life.
AN ODE TO THE ROOTS
Contemporary in design yet authentic to its roots, this collection features traditional Kashmiri handicrafts that holds great significance. The fabrics, the craftsmanship, and the fine details delve deep into tradition. Rich brocades and silks lay down the silhouettes that are then accentuated with the age-old Kashmiri craft of embroidery featuring contemporary elements of summer. The collection is an aesthetic amalgamation of tradition and modern-day components, all in great taste.
Each piece is handmade to order, is unique, and is aimed at forwarding original Kashmiri handicraft techniques in a sustainable fashion. The summer collection features quad sets, capes, and suits that are absolute must-haves this season. Click here to explore authentic creations.