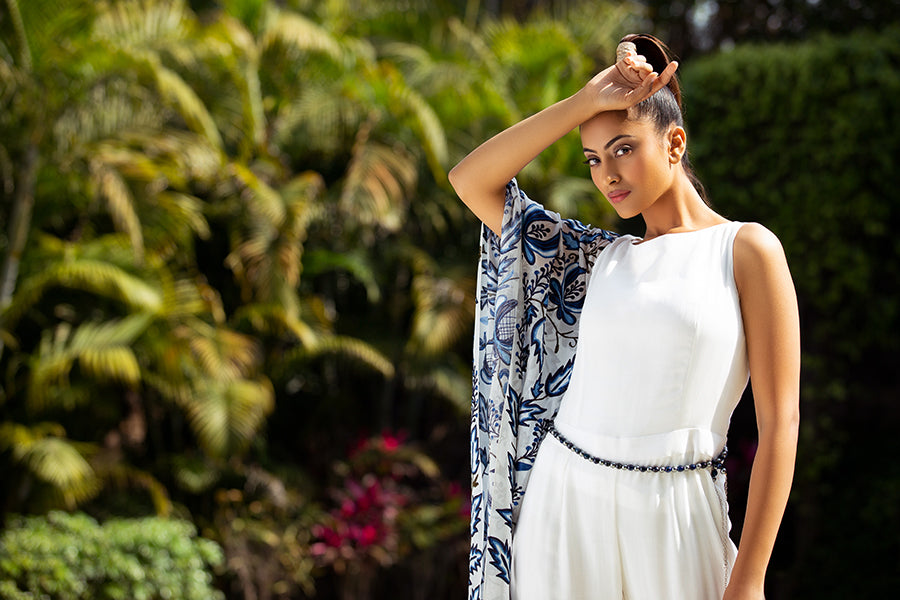 In the picturesque valleys of Kashmir, experienced artisans are not just creating beautiful art but reinventing it under the skilled eye of Aarti Chowdhary, Founder - Luxuries of Kashmir. 
 Something about heirloom pieces passed down through generations makes them ethereal. The nostalgia, the stories, and the emotions that come with an heirloom are not something one can put in words. One such majestic work of art hails from the most beautiful valley on earth, Kashmir. The intricate weaves of Kashmiri embroidery have a special place in every woman's trousseau. Usually, a piece of legacy passed on by a beloved female member, Kashmiri suits and shawls have a way of becoming a favorite - given their timeless appeal and carefully skilled execution.
 But not everyone has access to these beautiful pieces of art from the yesteryears. The limited access to authentic Kashmiri embroidered marvels is one of the main reasons. Back in the day, one had to physically travel to the valleys of Kashmir to bring back one of these intricately crafted pieces of art. Today, the online world has bridged the gap between the desire to own a Kashmiri heirloom piece and the skilled craftsmanship of artisans.
 Luxuries of Kashmir is the brainchild of Aarti Chowdhary, a design graduate and a connoisseur of finesse. She envisioned Luxuries of Kashmir as a journey towards restoring the dying artform of Kashmiri embroidery. What started as a simple venture of selling shawls in time became a business that sold authentic pieces of Kashmiri fashion online and worked towards providing livelihood to the artisans of the valley and taking a step towards mindful fashion.
 As a slow fashion brand, Luxuries of Kashmir is reviving and reinventing the heirloom-worthy Kashmiri embroidery and bringing it to the world, particularly to those appreciative of the art form and want to pass on a piece of this legacy to the generations to come.
 Luxuries of Kashmir is bringing together traditional Kashmiri embroidery with a twist of contemporary interpretations that resonate with the modern woman.
 Traditional Kashmiri outfits like the Pheran were brought back home as a souvenir, a gift, and maybe something to share with daughters. But with age, the adaptation of Kashmiri craft in fashion has also evolved. Today we can see the beauty of Kashmiri embroidery festooning fusion outfits, traditional sarees, suits, and more. The beauty of Kashmiri embroidery has taken over fashion essentials, making it a practical, wearable piece of legacy one can flaunt with ease.
 Luxuries of Kashmir are the ideal destination for the woman of today to discover the beautiful pieces rendered by the artisans of Kashmir on premium fabrics skillfully designed and executed to perfection. If owning a Kashmiri outfit is on your bucket list, explore the various styles available today.