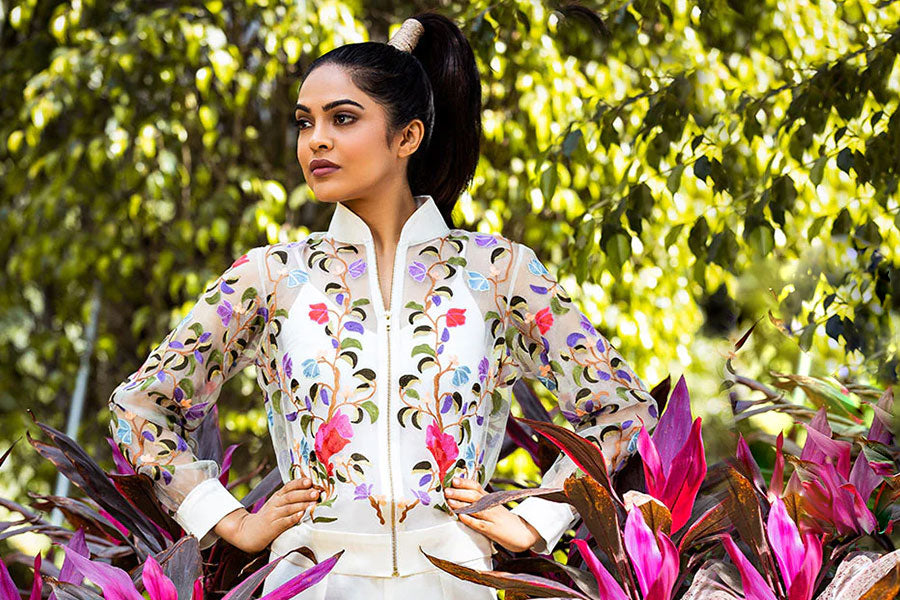 Kashmiri outfits are timeless - the delicate fabrics, intricate craft, and unmatched appeal make it a worthwhile style investment. They encapsulate the essence of Kashmir - a confluence of diversity and creativity; a beautiful land enveloped in the goodness of nature. Inspired by the beauty of the valleys, Kashmiri craft uses signature embroidery forms like aari, tilla, zardozi, and cutdana to accentuate the beauty of an outfit, giving it a beautiful twist, and timeless touch.
Kashmir has always been a source of inspiration for designers across the globe. The rich culture, the impeccable craftsmanship, and the bounties of nature serve as powerful tools for aspiring artists. While the original Kashmiri styles are classics - an ode to the rich culture, modern-day styles are rendered with a contemporary twist that caters to the current trends loved by the woman of today.
Curated below is a list of Kashmiri outfits that you can invest in this season. The list entails statement pieces, capsule pieces, and iconic must-haves from the valley.
A KASHMIRI CAPE
A cape is one of the most versatile pieces of fashion a woman can own. Throw one of these onto any outfit and give it a fashionable spin. This cape from Luxuries of Kashmir offers you the best of both worlds as it is designed to be both - a statement piece as well as a capsule piece.
This embroidered cape from the Blossoms collection is a fine depiction of Kashmiri flora in full bloom and butterflies. Crafted with dupion silk and festooned with traditional aari embroidery using silken threads in vivid hues, this cape is a magnificent piece of art that can elevate your style quo almost instantly. The intricate craftsmanship comes through and makes a bold statement - one that is long-lasting and leaves a mark. Team this beautiful cape with any outfit and make heads turn. 
A SHARARA SET
With the wedding season right around the corner, a sharara set is a thoughtful addition to your wardrobe. The three-piece set is synonymous with elegance and style, an amalgamation of well-crafted elements put together to make one dazzling outfit.
Rendered in an alluring hue of midnight blue, this Sharara set made from velvet and accentuated puffed tilla embroidery on the neck, sleeves, and ghera of the shirt gives off an ethereal appeal nothing short of perfection. The sharara and dupatta also showcase generous amounts of stark white embroidery.
Overall, this sharara set is a worthwhile style investment for all seasons and all reasons.
A CONTEMPORARY JUMPSUIT 
Add a splash of style and substance to your wardrobe with a contemporary jumpsuit that is equal parts alluring and comfortable. The runway-ready jumpsuit is a fusion piece amalgamating traditional embroidery with a modern-day fashion staple. The georgette jumpsuit displays a beautiful silhouette with a unique kaftan sleeve fully embroidered with striking blue threadwork. 
 The jumpsuit also features a handmade belt that accentuates the waistline and adds a stylish zing to your overall look. The pristine tones, the fine rendition, and the unmatched appeal add to the beauty of this contemporary masterpiece.
 Elevate your style quo with these magical Kashmiri outfits and more. Shop the latest collection here.